Family Mailbox and Felt Mail
I saw a cute idea not too long ago to make a "family mailbox." I thought it would be a fun way to share notes with both Kieran and Tom. We got a cheapie mailbox and decorated it.
And then I got the brilliant idea to make felt mail. I have been working on this flipping felt mail for months. Months. I finally finished them in time for Valentine's Day.
I used this tutorial and this tutorial for inspiration and instructions. Here is what I came up with:
Envelopes
The to/from address labels are Velcroed on, and I can write on them if Kieran so desires.
Post Cards
He's visited Kansas, New Mexico, and Florida; I made Washington for a friend of ours. Here are the backs:
So there's the craftiness that has consumed me for the past few weeks. What have you been doing? Please share – I need some new ideas!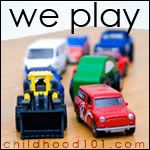 16 Responses to:
"Family Mailbox and Felt Mail"
Nurture bookworms with Usborne!